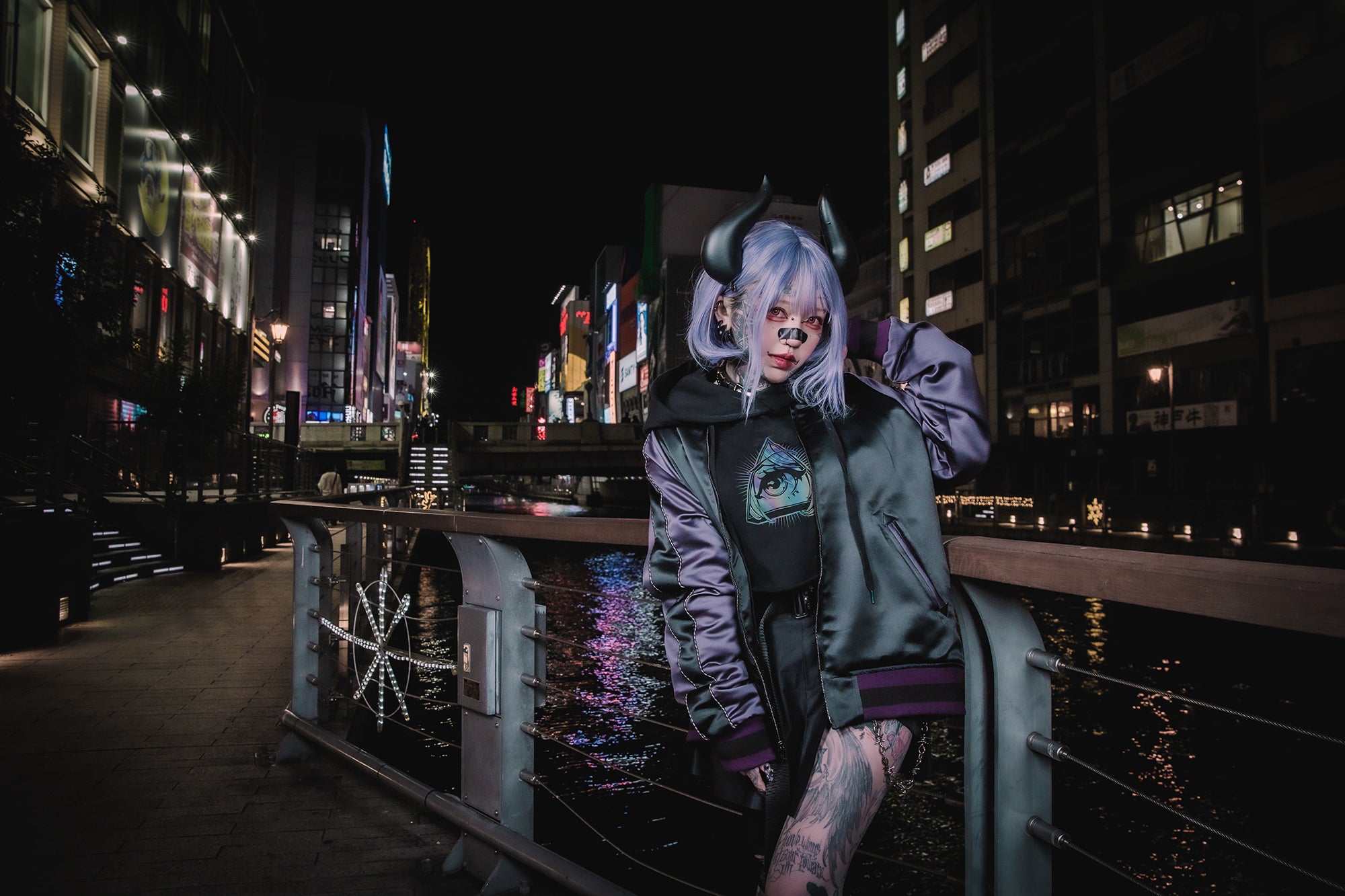 Posted on
---
INVASION CLUB × SHISHUMANIA Collaboration Souvenir Jacket "NEMESIS" pre orders are open now!

This unique "Sukajan" is an authentic quality Souvenir Jacket and one-of-a-kind collaboration piece, hand embroidered by Takuma (SHIHUMANIA) and designed by Hori Benny

Crafted with the utmost attention to detail, this souvenir jacket is reversible between two distinct styles, allowing you to choose the look that suits your mood.

Plush and comfortable, this all-season Souvenir Jacket is made from 100% polyester, with 100% cotton ribbing and hand embroidered in Japan.


As each of these are hand stitched one at a time, they will 10-12 weeks from order date! **Do not order other items together!**
* Hand Sewn, Hand Embroidered in Japan 🇯🇵
* Comfortable, All-season Souvenir Jacket ☀️
* Reversible 🔁
* Pockets on both sides
* 100% Polyester 💯
* 100% Cotton Ribbing 🪡
* Side 1: Black and Purple Grey featuring Hori Benny Illustration 😈
* Side 2: Black and White featuring Invasion Club sigil lettering
PRICE
¥250,000

SALE PERIOD
Open Pre-Order from February 9th through March 16th 2023

SIZE
M, L, XL