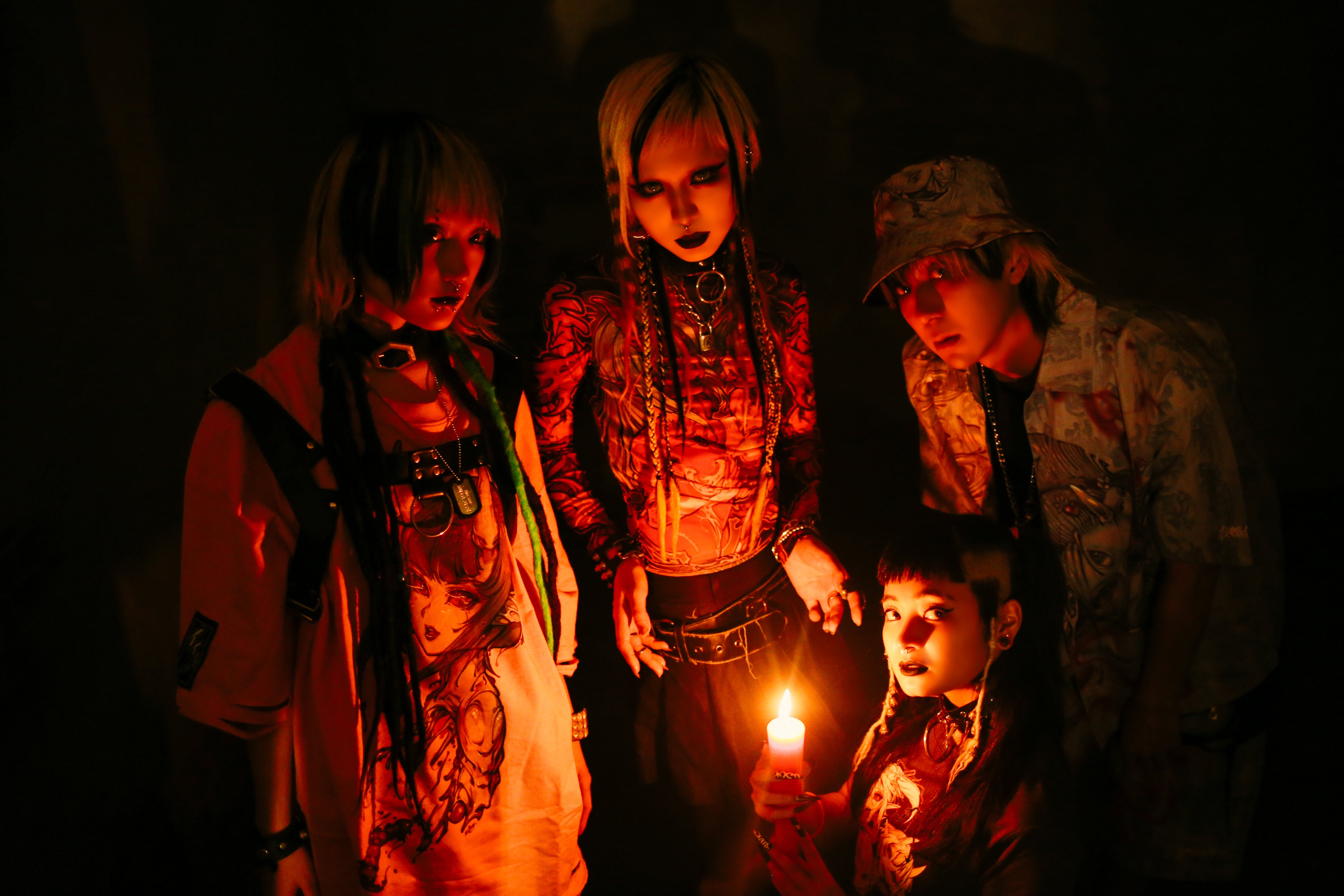 Posted on
---
Inhale deeply, and partake of Haunted Hallucinogens

This collection is a blend of flesh pink, blood milk, warm static, soul fog, moth wing dust, and mountain mist – a palette that is both eerie and enchanting.

We have skin-tight fitting baby tees and mesh tops, T-shirts shredded by mountain yokai, and loose fitting drop shoulder all-over printed tees – all perfect for expressing your unique style. We also have a reversible hat and a matching shirt and shorts set-up, adding versatility to your wardrobe.
But the real attractions of this collection are it's gallery of monsters, which feature untethered namakubi heads, psychedelic onis, and half-formed chrysalis creatures. Only glimpses of these monsters were caught on aging unserviced video cameras for only a few seconds in abandoned temples, giving them an otherworldly and mysterious quality.

As you browse through this collection, you'll be transported to a place of smoke and mist, where the smell of burning hemp smoke fills the wet mountain forest. This aroma is both stifling and beckoning, a reminder of the bad trips and horrors that lurk within the corridor of the Haunted Hallucinogens.

But don't let the fear get to you – find the courage to merge with the organic bones and horns that adorn these garments and embrace the inescapable psychedelia. And with tags shaped like spiritual fuda charms sewn in random directions, you can feel confident that these unholy abhorations are sealed away – at least for now.

So forget your flashlight and light some candles as you come with us to explore the Haunted Hallucinogens collection – if you dare.