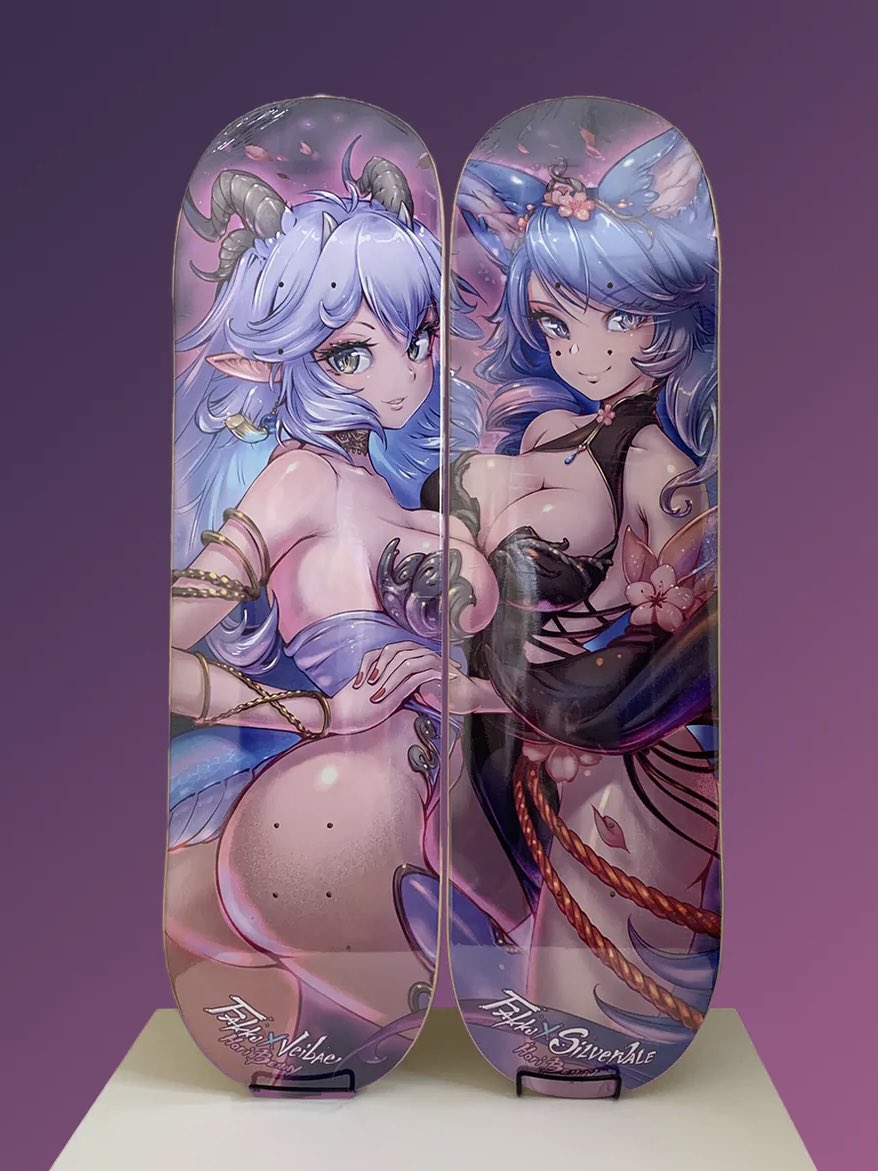 Posted on
---
Check out the newest collaboration from Hori Benny, Vshojo, and FAKKU. These guys have teamed up to bring you two gorgeous skate decks featuring Benny's vision of Vtubers SilverVale and Veibae.

These decks are not only stunning on their own, but they look amazing when paired together side by side! The illustrations showcase Silvervale and Veibae's ethereal aura and dark romance, with a cherry blossom theme that adds a touch of mystery. Whether you're into skating or just want to add some style for your room, these decks are a must-have!

FAKKU is now taking preorders for these decks, so grab them quick! Don't miss out on this opportunity to add some artwork to your collection.

Don't sleep, pre-order your decks when they go live and add these angels to your domain! Grab them quick!!