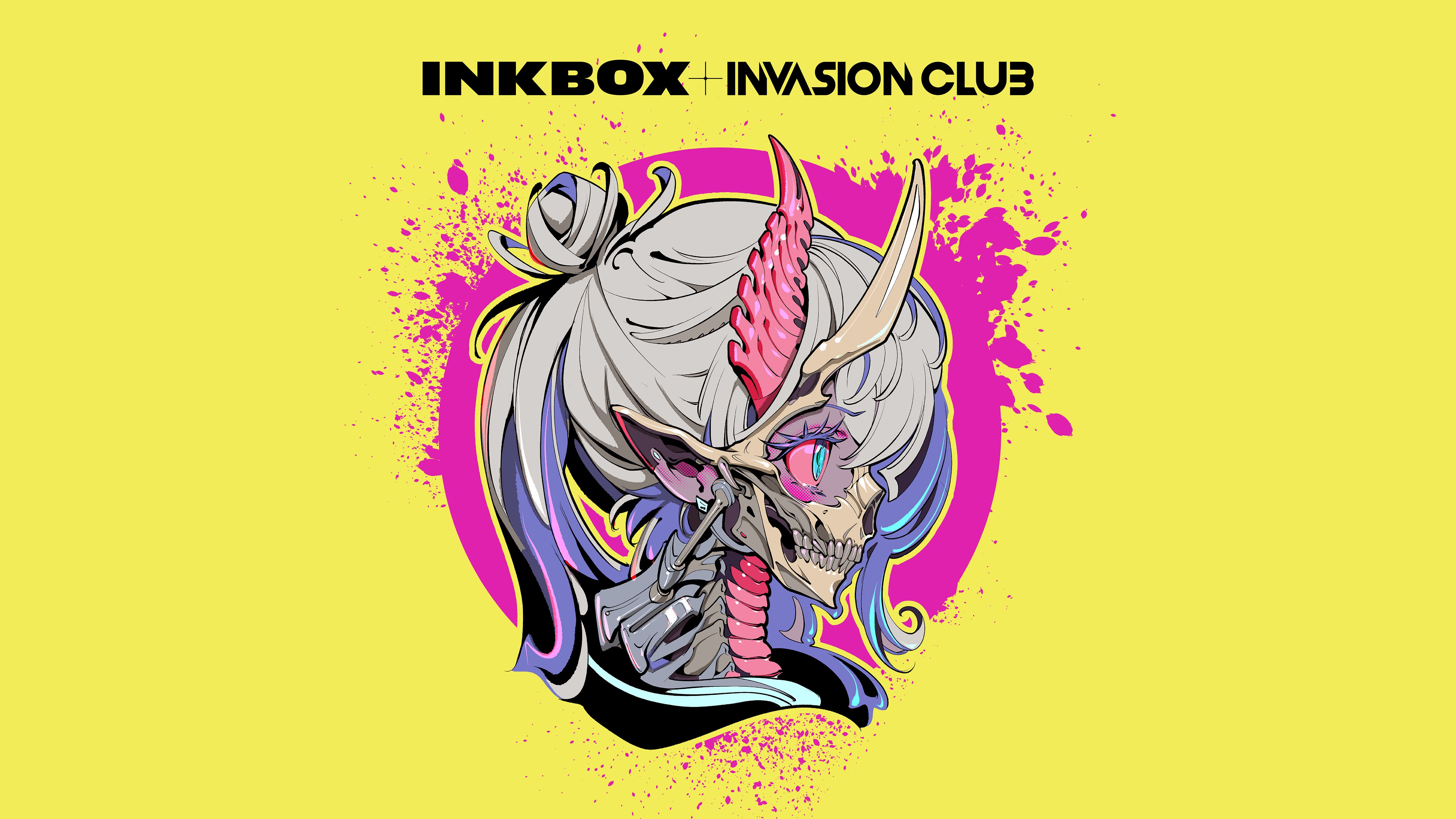 Posted on
---
Inkbox Japan is set to launch their world's first collaborative shop in Laforet Harajuku with the head designer of Invasion Club, Hori Benny. Inkbox Japan, operated by Inkbox Ink Japan LLC (Headquarters: Shinagawa-ku, Tokyo; Managing Director: Atsumi Goto) and based in Canada, will open a collaborative shop with the Invasion Club, founded by American artist Hori Benny.
Starting April 28th, 2023, Inkbox will launch its first-ever joint shop with Invasion Club. Enjoy the world of Inkbox, a tattoo that disappears in two weeks, and Invasion Club, which combines tattoos with the world of Japanese animation.

The new store will offer carefully selected popular designs from Inkbox, along with new releases and limited-edition items from Invasion Club. 
[Store Information]
Store Name: Inkbox / Invasion Club
Address: 1-11-6 Jingumae, Shibuya-ku, Tokyo, Laforet Harajuku 3F
Opening Date: April 28, 2023 (Friday)
Business Hours: 11:00-20:00
Official Website: www.laforet.ne.jp/

[About Inkbox]
Inkbox is a Canadian tattoo that disappears in two weeks. With headquarters in Toronto, Canada, it has sold over 3 million units mainly in North America. Inkbox is very popular in the industry with over 1.5 million followers on Instagram and has been featured in media such as VOGUE, COSMOPOLITAN, GLAMOUR, and ELLE. They actively collaborate with artists and brands such as BTS, Powerpuff Girls, Post Malone, and Goodmorningtown, and have released original designs with Japanese artists such as Koda Kumi, m-flo, and AMIAYA. They also donate a portion of their sales to the Darien Initiative and actively support NPO activities.
Official Online Store: https://inkbox.jp/

[About Invasion Club]
Founded by American artist and anime otaku Hori Benny, Invasion Club combines the worlds of tattoos and Japanese animation, creating a unique and eye-catching style. With its headquarters located in Nipponbashi, Osaka's otaku center, Benny has created the "otattoo" genre, becoming a global phenomenon in the tattoo industry. As head designer, Benny leads a talented team of artists to create high-quality apparel designs rooted in tattoos and Japanese animation. Prioritizing individuality and quality, he aims to reflect this vision in all activities.
Official Online Store: https://invasion.club/

The head designer Hori Benny will hold an in-store art print signing event and release new works, with plans to release a larger capsule collection three months after the opening. Additionally, limited-edition items will be released for the new store.

Please look forward to the journey of expanding the realms of tattoos and fashion with Inkbox and Invasion Club.