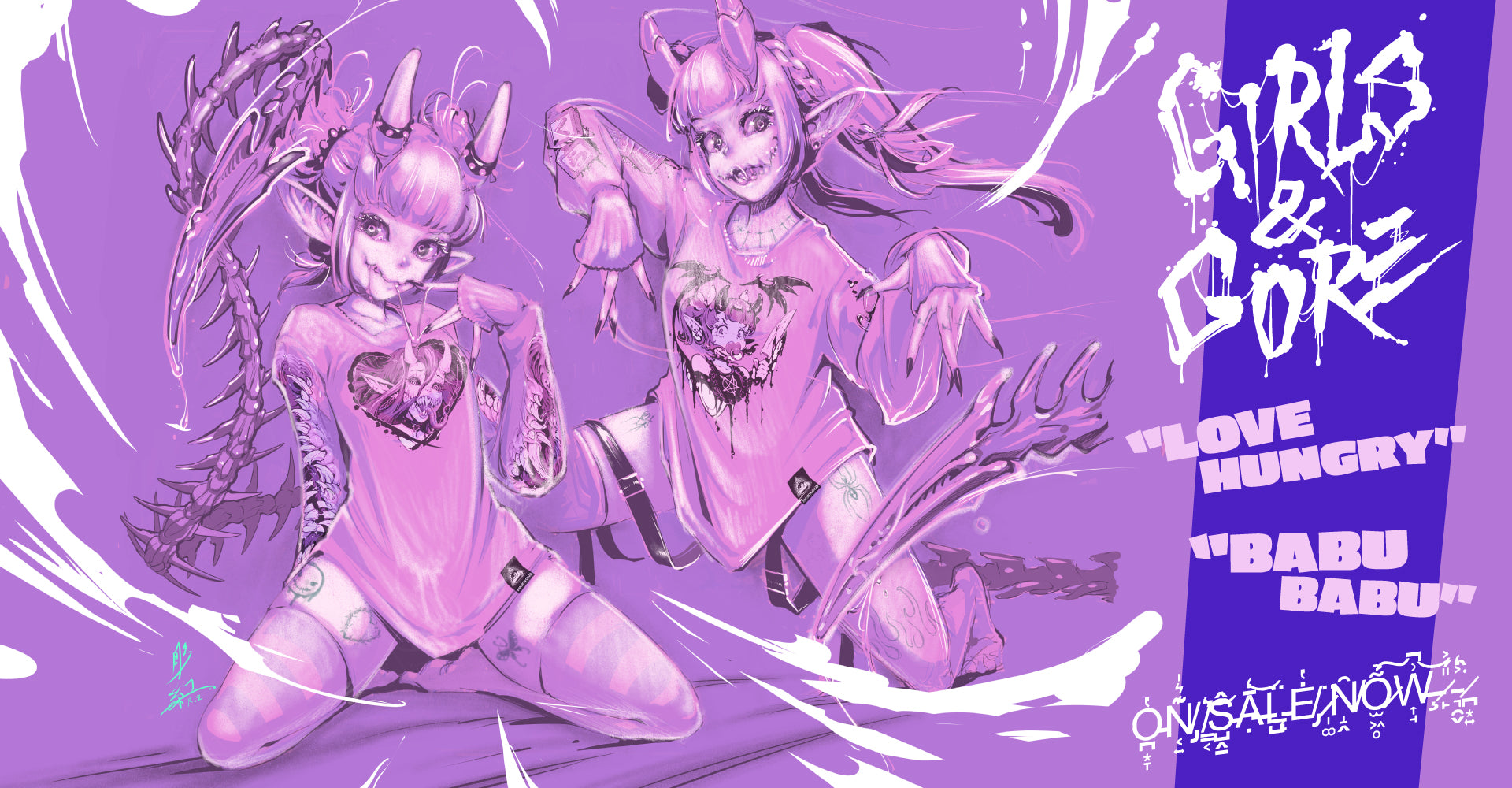 Posted on
---
Welcome to the Girls and Gore collection, the latest addition to Invasion Club's line-up!

This capsule is split sharply between monotone items in shades of darkness, as well as pieces that play with vibrant hues and Hori Benny's original artwork captures the essence of this collection.
Whether you're hungry for love or starved for attention, these designs will satisfy your craving. You'll find cute demon designs that are willing to bite your face off, as well as asymmetrical shredded designs that are sure to turn heads. From ink splattered brats covered in dark black to pink flesh that's just begging to be devoured, there's something for everyone in this line.

So if you're done hiding your horns and tail, or just want to add some sharp edges in your wardrobe, check out the Girls and Gore collection today.

We hope you enjoy these original items as much as we do!