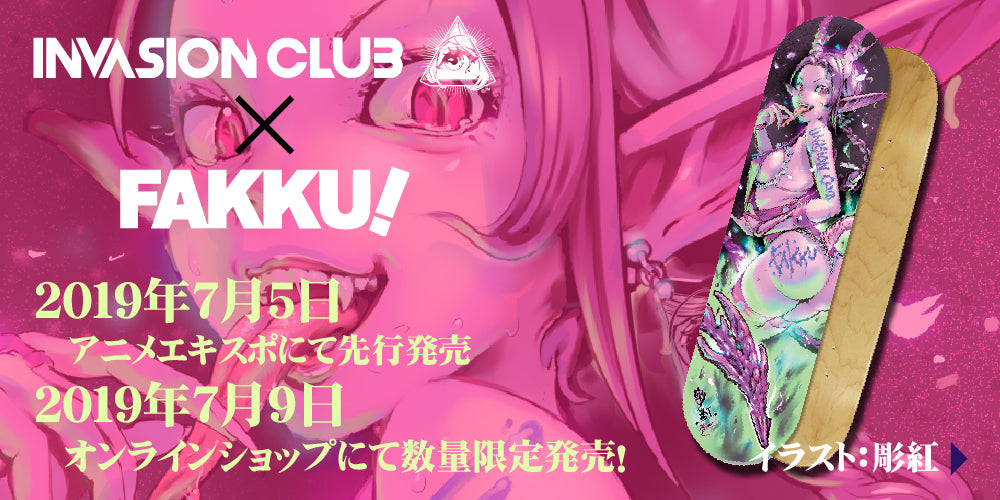 Posted on
---
Hey otakultists, are you ready for something truly unique? Introducing the first collaboration between Invasion Club and FAKKU – a skate deck featuring an original character by Hori Benny, straight from his wild imagination.

This skate deck is guaranteed to turn heads with its depiction of this OC demon girl, a horned succubus with a devilish xeno tail ablaze with otherworldly flames! Her tight-fitting outfit and alluring pose only add to the deck's sultry appeal!

Not just for skating, this deck is perfect for displaying in your room or workstation as a statement piece. And with it being available from both FAKKU in North America and Invasion Club in Japan, you can get your hands on it no matter where you are!

Don't miss out on this one-of-a-kind collaboration from Hori Benny and FAKKU, a company known for their hot manga, games, and anime goods! Add some serious art to your collection with this must-have skate deck! Pre-Order yours today! Decks are available from both Invasion Club and FAKKU!