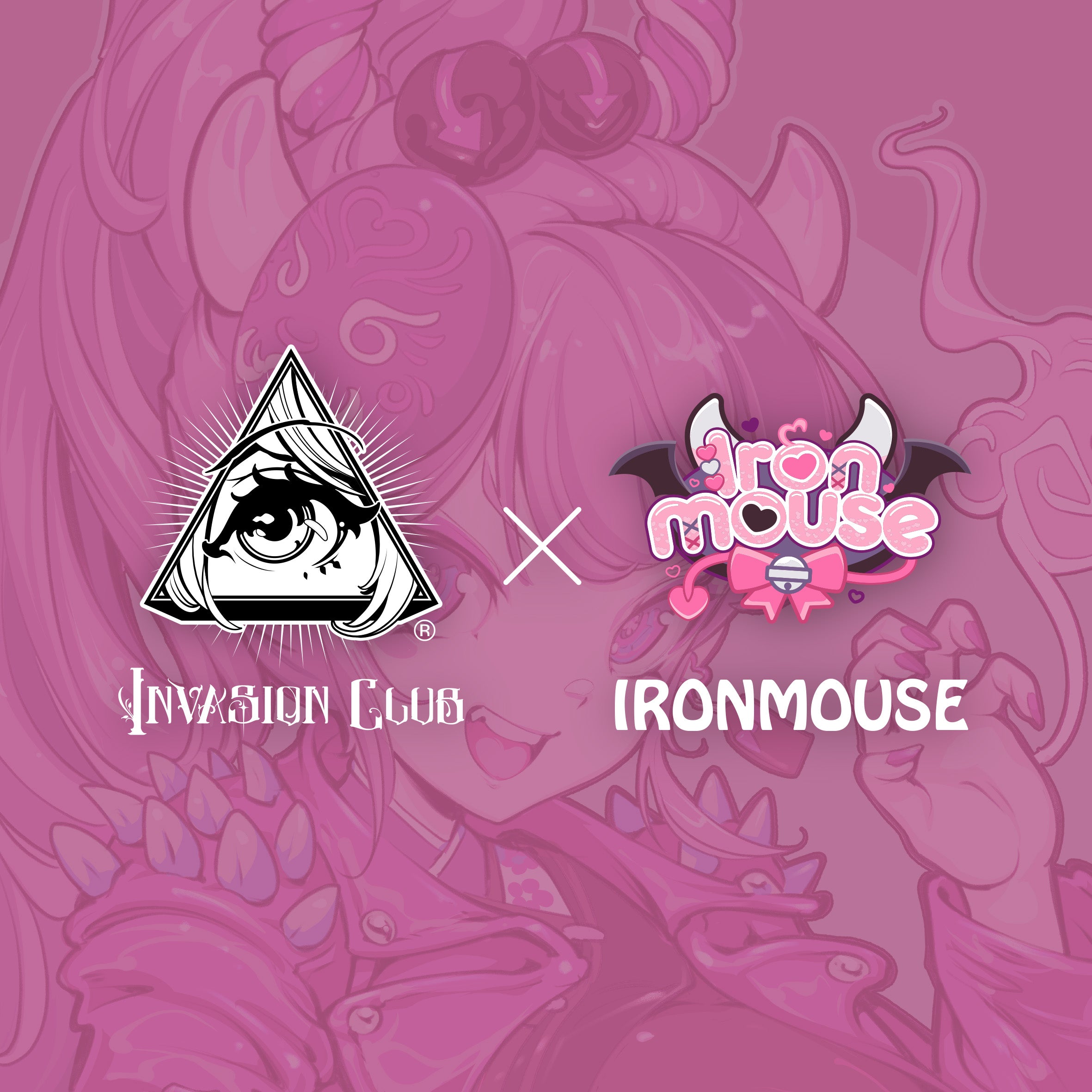 Posted on
---
INVASION CLUB × IRONMOUSE
Collaboration Merch
Designs by Hori Benny
Today we are proud to announce our first collaboration with Ironmouse! This collection features Hori Benny's unique illustrations of the demon queen's new model, just in time for spooky season!
You can find the entire collection HERE!

Snap yours up before they're gone!
Merchandise
- Long Sleeve Tee
- Tshirt ( Black / White )
- Tapestry
- Sticker
Pick Up Item
The design pays homage to traditional Japanese irezumi layouts, featuring a series of masks that, including the wearer's face, total five – a nod to the Japanese wordplay between "五面" (Gomen - five faces) and  "天下御免" (Tenka Gomen - Exempted under Heaven) Much like the Demon Queen herself!
Ironmouse -VTuber-
Twitch : https://www.twitch.tv/ironmouse
YouTube : https://www.youtube.com/ironmouseparty
X (ex-Twitter) : x.com/ironmouse?s=20
VShojo
https://www.vshojo.com/