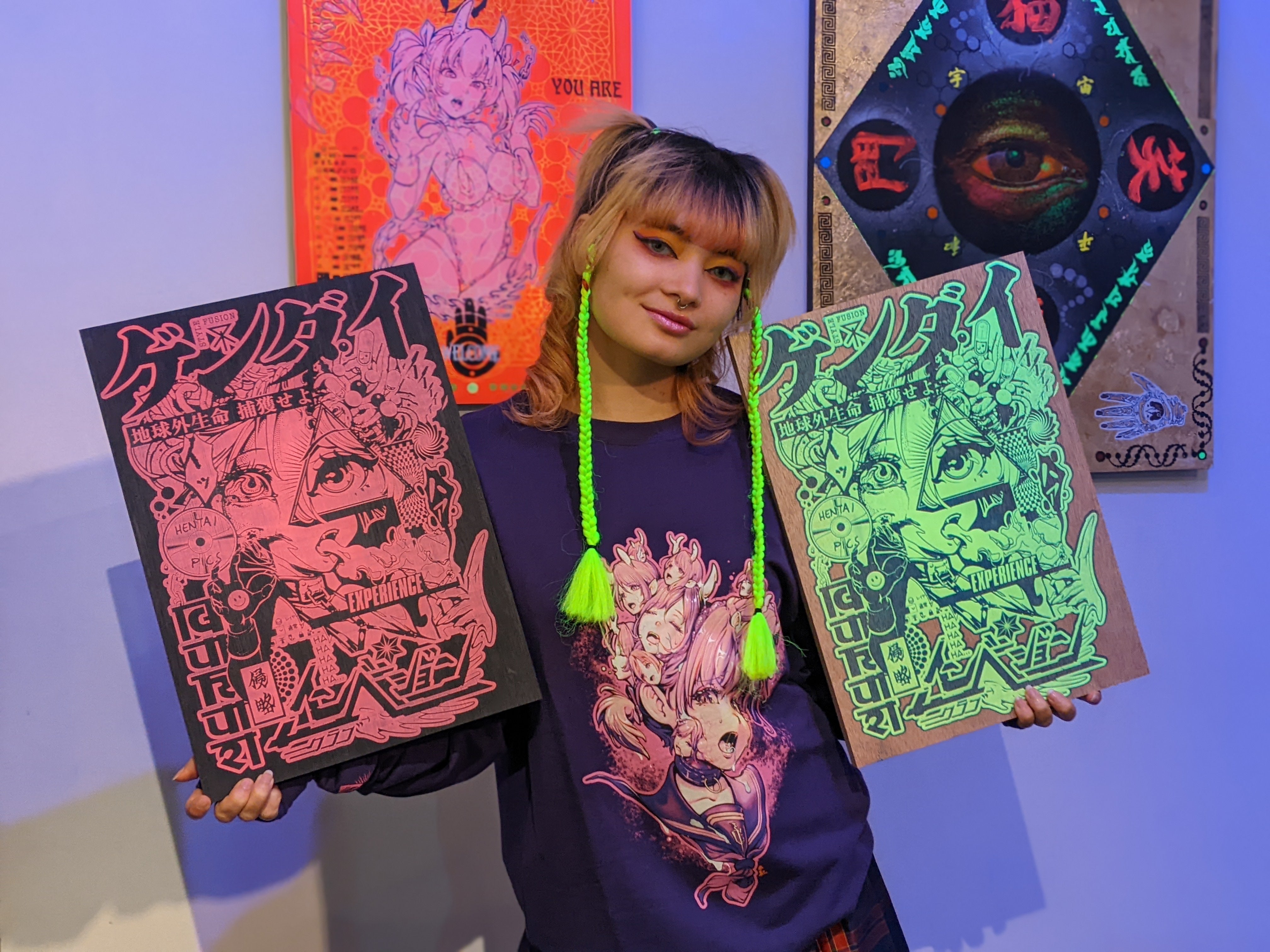 Posted on
---
Invasion Club One-Off original canvases and tops feat. Hori Benny and Doppelgenger!
These one of a kind pieces are printed and painted by hand! The Hori Benny style fusion collab exhibition with Doppelgenger gallery shows in Osaka this week! Feel free to bring something in to get customized!

Signature one-offs include custom prints featuring the original artwork of both artsts in unique colorways, including hand painted details and UV reactive inks!

Please note:
🧨All pieces printed by hand
🧨 Color may vary from photo
🧨 Hand-printing can cause alignment variation in design
🧨 All pieces done in collaboration with @doppelgengerlab
🧨 On sale tomorrow at 10am JST on our website