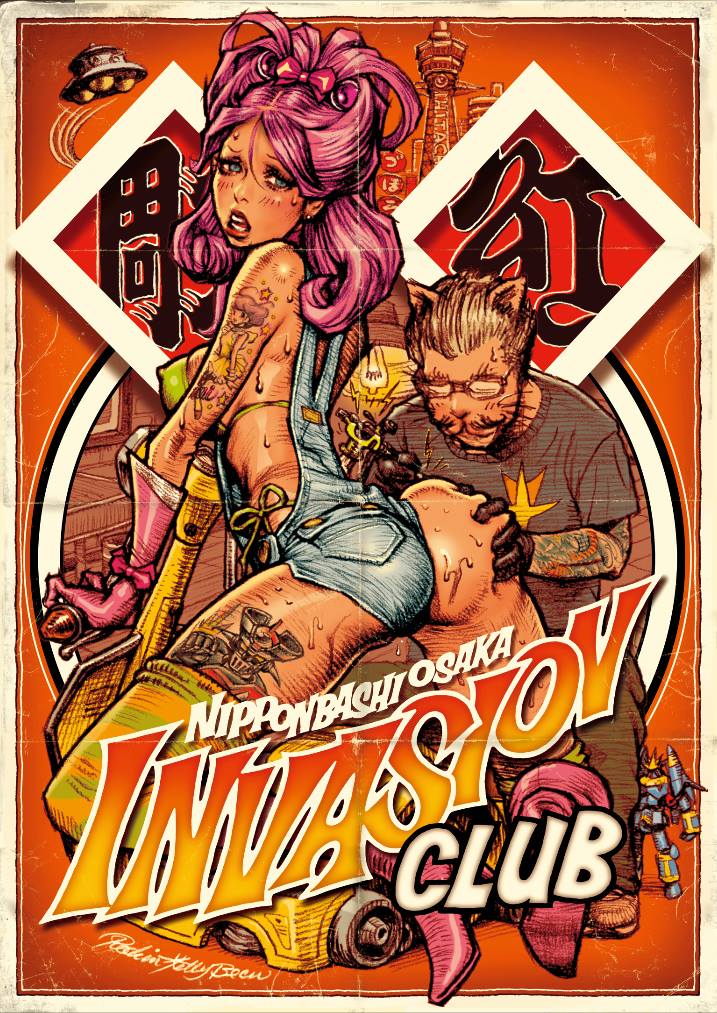 Posted on
---
After 10 years in Osaka, I'm happy to announce the opening of my tattoo studio Invasion Club, in the fall of 2014.
To commemorate this milestone, long time friend and fellow Ero-titician, Rockin' Jelly Bean created this amazing poster for the opening!
Words cannot adequately express what an honor it is to be represented in the R.J.B. pantheon of art! Friends will certainly notice some of the very Hori Benny specific touches of love in this piece! (Right down to my beloved rotary machine!)
Prints signed and numbered by the man himself, available directly from IC or from Erostika's official online shop!
INVSP-01 "INVASION CLUB" SILK SCREEN PRINT
Limited : 230pcs
Designed by Rockin'Jelly Bean
SIZE : 750 x 420 mm
Price : 8,000yen (plus tax)